What Is Aerial Drone Imagery and Why Is It Important?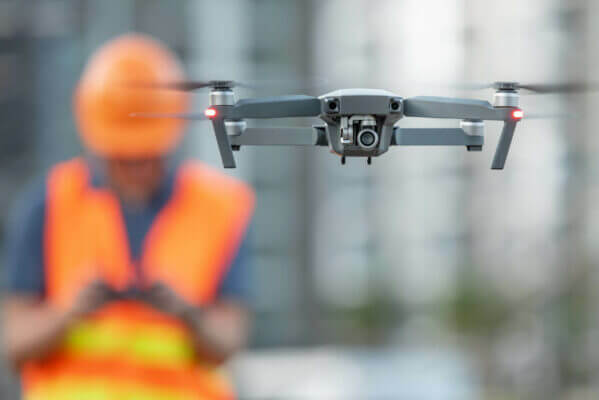 CNI Locates has expert licensed drone pilots that provide aerial drone imagery services for your project site as a supplementary service. Our drones allow us to take high-quality aerial images/videos showing our paint/markings on the ground and the site's conditions at the time of flight. CNI Locates drones can fly in and record immediately after we finish locating/marking utilities in the field. We can use these aerial images/videos to overlay images onto google earth images for utility mapping, so our clients have an updated photo of their work area. Aerial site imagery helps eliminate the need to rely on obsolete maps or satellite imagery.
CNI Locates offers three different types of aerial drone imagery services.
Aerial Drone Imagery-

Captures still images and video by a remotely operated drone. This service helps provide real-time aerial pictures/videos of the work area so clients can see the site conditions upon completing the

utility locating service

of the project.

Orthomosaic Photogrammetry-

Is when a number of overlapping photos from a drone are stitched together with distortions removed to create a complete image representation or map of a section of the earth. This service helps display site conditions at the time of flight, utility locations, depth assessments, and limitations on high-definition aerial images overlayed onto a map of the earth so you will have a high-quality, up to date site map instead of an antiquated low-quality google satellite map.

3D Photogrammetry-

Obtains data from real-world objects by creating 3D models from photographs. 2D and 3D data are extracted from an image, and with the use of overlapping photos of the building, object, terrain, etc., the images are converted into a 3D digital model. This service is useful if you want a real-time 3D model of your site, if your site does not have a 3D image available on google earth, etc.
Why Is Accuracy Important in Utility Mapping?
The accuracy of utility locates, and utility maps are essential for the development of new construction, current construction, engineering, surveying, or any other type of subsurface work that is going to be performed. Utility locate companies, engineers, contractors, surveyors, homeowners, etc., need accurate information to reference when they perform subsurface work to ensure that no accidents will occur. Occasionally, utility locate marks will be eliminated from a work area for various reasons such as weather, surface type, construction, vehicle traffic, pedestrian traffic, landscaping, etc. Utility mapping helps you reference if any utility marks have been removed from a site, so you can have those areas relocated (if necessary).
Contact CNI Locates for Aerial Drone Imagery Services
CNI Locates is a utility locate company that provides reliable utility mapping/aerial drone imagery services that help complement all of the other underground utility detection & inspection services we have to offer. Our other services include Design Survey Locating, Electrical Fault Detection, Ground Penetrating Radar, Leak Detection, Magnetic Detection, Metallic Line Detection, Non Metallic Line Detection, Plastic Water Pipe Detection, Public and Private Utility Locates, Sewer Crawler Inspections, Sophisticated Reports, Structural & Concrete Scanning, Video Push Camera Inspections (VPIs), and much more in all of Oregon and Washington State. 
If you have any inquiries about our services, please do not hesitate to contact us at (877)826-1177 or email [email protected]. We are happy to explain all of the services we offer.