Tips For Hiring A Private Utility Locating Company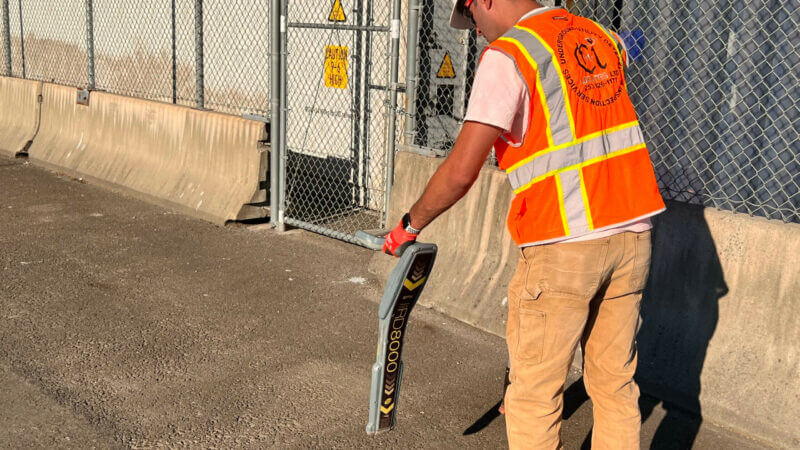 If you are a builder, contractor, environmental company, homeowner, etc. who needs to perform subsurface work you must first find out where the underground utilities are. You should seek the help of a professional underground utility detection & inspection service company for projects large or small. These services are beneficial for finding and avoiding public and private utilities that are buried underground.
In the United States there is an underground utility strike every 1-2 minutes, that's why it's the law to call 811, so a public utility locator can mark the public utilities before you dig or perform subsurface work. 50 percent of utilities in most work areas are private utilities that require assistance from a private utility locator. Public utility locators are extremely useful for avoiding public utilities while performing subsurface work; however, the 811 service does not include locating private utilities.
You need to hire an experienced private utility locating company to get a clear picture of all the utilities and features that are buried under a proposed site.
Here Are the Examples of Private Utilities
The following are some examples of private underground utilities that homeowners may encounter:
Water from the water meter to a house
Electrical, gas, tv, phone, water, sewer, or drainage lines to detached structures
Filtration systems for pools
Irrigation (Sprinkler) systems
Yard lighting
Well water and electrical
Septic Systems
Satellite dish lines
Propane Lines
Electric dog fence
Gas lines for fire pits and barbecue grills
Roof drainage systems
Sewer/Drainage services
Any lines installed after the meter 
And many more
Consequences Of Failing to Contact Private Utility Locators
When you begin your home improvement project or plan to perform subsurface work, make sure you anticipate the necessity for private line locating companies. They will examine the area beforehand, so you can avoid hitting underground utilities or features.
Utility damages may result in the loss of that utilities service, significant fines, injuries to workers and people nearby, damage to equipment, damage to appliances, costly repairs, project down time, costly rerouting, budget overruns, damaged reputation, etc.
Repairing underground utilities can be both time-consuming and expensive. Occasionally, digging up the entire length of a cable, wire, conduit, pipe, etc. may be required to find and make repairs. 
The disruption caused by the damage may also affect other systems in the vicinity, leading to problems like power outages, localized flooding, internet blackouts, etc. The party that performs the subsurface work is responsible to fix the broken or damaged utility line as soon as possible.
So, it is vital to take help from private utility locating companies to avoid mishaps. CNI Locates can assist you with your underground utility detection & inspection needs in all of Oregon and Washington State, with field offices in Portland, OR, Eugene, OR, Everett, WA, Renton, WA, Seattle, WA, and Tacoma, WA.
The Process for Private Utility Locating
If you need to know the exact location of your underground utilities, hire a private utility locator with specialized equipment and years of experience to do the job. No standard hardware store is going to stock these particular pieces of equipment. Even though it is theoretically possible, it is usually not a good idea for homeowners to locate and label their underground utilities because it takes years of experience, training, and education to operate utility detection and inspection equipment properly.
Electromagnetic transmitters and receivers are used to find conductible wires, pipes, conduits, cables, etc. The apparatus is also adaptable to various soil types and has the ability to provide accurate locates and depth assessments of utilities. When CNI Locates detects underground utilities, we only use the most cutting-edge technology to do so. That's why private line-locating companies like CNI Locates are essential for digging, excavations, and all other types of subsurface work. 
Need Private Utility Locating Services in Oregon State
If you want to locate private utilities in Portland, OR, Eugene, OR, or anywhere else in Oregon, C-N-I Locates Ltd. is here to assist you with your service needs. CNI Locates is Oregon's leader in utility detection and inspection services. We will provide the best private utility locator services at prices that are easy on your budget.
Need Private Utility Locating Services in Washington State
If you want to locate private utilities in Everett, WA, Renton, WA, Seattle, WA, Tacoma, WA or anywhere else in Washington State, C-N-I Locates Ltd. is here to assist you with your service needs. CNI Locates has been Washington's leader in subsurface utility detection and inspection services for 20+ years. We will provide high quality private utility locating services at affordable prices.Contact CNI Locates at (877) 826-1177 or email [email protected] to schedule a service within 24 hours' notice Monday – Friday.